According to in-depth interviews with key business leaders, marketing officers, and senior executives, mobile marketing is the hottest trend dominating the market in 2018.
This study gave us a bright look into the future of digital marketing, and the future looks bright for the brands already on the digital bandwagon.
Interestingly, there is very little people can say about the scopes of IoT in the marketing of their niche.
Blockchain and Geo-Specification will Rule the Digital Marketing Domain
Right now, one of the hottest trends of marketing on the rise is blockchain technology. It is quite impossible to state how it will pan out in 2020 or 2025, but it is safe to say that right now it is a groundbreaking tech that is revolutionizing the digital landscape.
The rise of artificial intelligence (AI)[1] along with machine learning is opening new avenues for blockchain masterminds today. As the perfection of the AIs increase, we can expect digital marketing to become more targeted and location specific.
Location-based marketing or geo-specific digital optimization has been on the rise steadily since 2015. The evolution of machine learning along with input from smartphone search trends shows us that localized businesses or regional brands are finding new markets.
This trend complements Google's change in SERP design. The new Google Local Pack design had made the digital landscape a lot more competitive for local businesses than it used to be when Google used to showcase ten results instead of 3.
It is increasing the popularity of local SEO and digital marketing Panama.
However, the chance to optimize a business using location-based keywords is opening up new possibilities and leveling the ground for competition for small businesses.
Smartphones Have Paved the Way for Change
Over the last two years, the gargantuan rise of mobile has replaced desktop as the user's favorite searching device. If you have been around the digital scene for the last ten years or so, you must have already noticed how the search trends have shifted as smartphones became the device of choice.
People are spending more time on social media, since Facebook, Twitter or Instagram are just one click away. The prevalence of email marketing, TVCs, print media and radio has diminished significantly in the last ten years.
It is understandable that in the upcoming years, TV and direct mail are not going to make a comeback. People are ready to move forward with mobile phones, and the rise of IoT (integration of lifestyle with smart technology) is a direct indicator of that.
Social media is leading the pack today, and it won't be wrong to say that it will continue to do so until 2020. It is time for your brand to jump aboard the social media marketing trend before it leaves the station.
Social Media Marketing will Lead the Way
There is a mélange of channels and media that can contribute to the effectiveness of your brand.
Can you tell how much Facebook is donating to your campaign?
Can you estimate the cost to returns ratio of your paid advertising campaign?
With each passing year, we are noticing a high reliance on social media, and we also see a rise in the tools that can measure the impact of it.
It is tricky to state that the increase in sales is the result of a new ad campaign, but digital marketing gives the marketers a chance to measure the output of a drive each day.
Calculating the ROI is possible with keen tracking and calculations. The presence of trustworthy datasets helps in the monitoring and measurement.
You must note that access to massive amounts of data is only possible when you have an organized data pool. Having a carefully maintained database goes a long way in increasing the accuracy of an analysis.
Therefore, unless you have a data analytics system or a KPI tracking mechanism in place right now, you cannot expect to come across a magic spell that will give you access to ROI measures at the end of this decade.
Smart Assistants Will Do their Best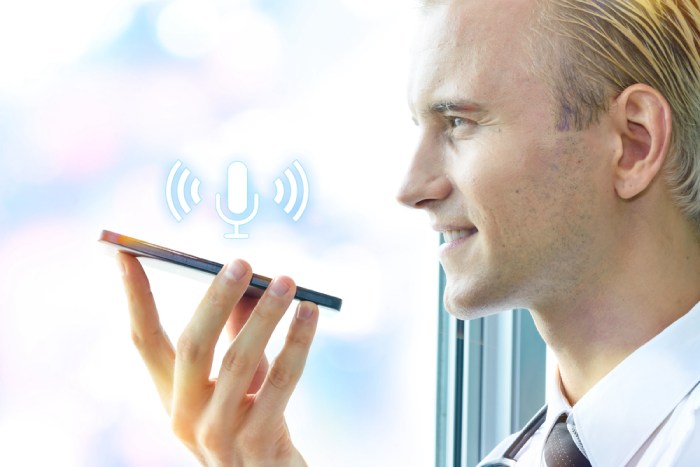 Voice search is already dominating the hyperlocal search market. Google's emphasis on micro-moments of search stems from the rise in the use of voice searches by the modern smartphone users.
Whether it is Siri or Cortana, we often seek their assistance for finding the closest pizza place or the hottest bar in town. By the end of this year, we can expect to reach a couple more IoT and AI milestones that will skyrocket the popularity of voice assistants.
Smart assistants have been around for a while and our increasing dependence on them to find "pocket-friendly salons nearby" or "cafe bookstores neighborhood" has led to a shift in Google search trends.
The frequency of generic information seeking searches has become markedly lesser than those of location-based searches and buying intent searches.
It is true for all leading search engines. Most people take help from either Siri or Cortana after getting behind the wheel. It is easy to understand why digital marketing is not excluding the importance of location-based content in keeping their clients relevant.
Make Space for the Digital Emotions
The Emoji movie may have bombed, and we may hate to see the rise of the emoji fever on sites like 9Gag and BoredPanda, but the truth is that Apple just came up with the idea of personalized animojis.
When one of the kings of technology speaks up in favor of the emojis, there is no other way but to accept that they will be around for the next couple of years.
In truth, it is difficult to say exactly how well the boost visibility of content or how they improve digital campaigns, but it is accurate that 75% men and 84% women like using them since they help are expressing emotions.
Your social media marketing and other digital marketing campaigns need to accommodate the correct use of emojis along with hashtags and trending keywords to keep thriving well into the 2020s.
Read Next: 5 Powerful Digital Marketing Trends That Will Dominate in 2018
Sitting in 2018, we can surely say that mobile will undoubtedly dominate the searches and digital marketing trends in 2020. The future of IoT is unclear, but the rise of AI and machine learning along with AR might as well lead to its integration into mainstream digital marketing.
It is a multifaceted field, and it has thousands of factors that determine its success or failure. Predicting its fate 4 or 5 years from now is not easy, but learning about the history and progression of modern digital marketing traits does give us a great deal of understanding of its future.
Image Credits
Feature Image: Shutterstock.com
In Post Image: Shutterstock.com