According to Business Insider, Facebook now has more than 1.6 billion users, Tumblr has more than 550 million, and Instagram, Twitter, Snapchat, Pinterest and LinkedIn are closely following these statistics.
Wordometers report that more than 600,000 blog posts are written every single day. Hat Trick Associates report that there are more than 1 billion blogs on the internet. These statistics are evidence that the internet is thriving and it continues to grow every single day.
The statistics are also clear proof that having an online presence is essential for any type of business – no matter what you do or what you offer your customers.
One problem that many businesses face is the fact that, even though there are so many people using the internet, blogs and social networks, it can be quite difficult to make an impression and get a fraction of these users to like their pages.
How Fitness Companies Can Utilize Influence Marketing?
The fitness industry is quite popular at the moment. The health industry has an estimated global worth of $81.2 billion.
There are almost 40,000 fitness clubs in the United States alone and millions of bloggers regularly publish articles, videos and images related to the fitness industry on their blogs and social media profiles.
While an established fitness bloggers can post almost anything on their blog and thousands of their readers will instantly start to share the post, a newcomer to the industry, even if they are an expert, will have quite a difficult time trying to get people to read (and share) their content. These people can utilize a promotional strategy known as influence marketing to reach more people and establish a level of trust between them and potential fans.
Influencer marketing is nothing new. It has been around for many years. The rise in Ad Block users, however, has caused this marketing technique to become much more popular than ever before. Other factors, such as the average consumer becoming more aware of adverts and avoiding them, has also contributed to the increase in the use of influencer marketing.
The fitness industry, just like many other industries, can utilize this marketing technique to get more people to trust them, get to know them and to build authority for them in this popular sector.
Let's consider how individuals and businesses in the fitness industry can utilize influencer marketing to their advantage.
Expertise in the Fitness Industry
Any expert in the fitness industry who has become an authority have a lot of influence on others who want to lose weight, get fit or build muscles. This can be used to the advantage of a brand, business or even a blogger.
If an expert in the industry recommends a product to their followers or advises their followers to read a good post on another blog, they would be more likely to follow through on the recommendation than they would've been if they saw a random advertisement on the internet.
They Share a Specific Interest
The good thing about using an influencer for your brand is the fact that they are usually interested in a specific sub-niche within the fitness industry.
For example, a personal trainer who produces videos about building muscles wouldn't necessarily talk about losing weight or dieting for a reduced body fat, but, instead, only talk about muscle-building supplements and strength training exercises.
If you own a business that sells supplements for bodybuilding, then you would most likely be very successful if you hire such an influencer.
Fitness Influencers are Usually Picky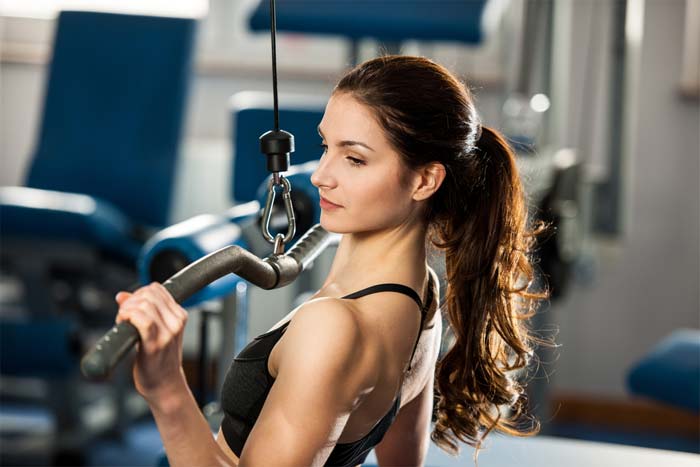 You would think that hiring someone that is very picky is a bad thing, but, when it comes to hiring a fitness influencer, it can actually be a very good thing.
People who have a lot of influence on people interested in the fitness industry are usually very picky when it comes to what brands, products and services they would represent or promote within their content. This means that they only represent the best products – making sure you get quality representation for your brand.
It's an Excellent Form of Native Advertising
Native advertising is a type of advertising that is done in a "natural" way, which means it feels authentic to the target audience and not like something that was paid for. When you hire an influencer to represent your fitness product, service or blog, then you get access to an excellent for of native advertising.
The blogger, vlogger or expert you hire will naturally talk about your brand in their videos or posts in such a way that the fan will want to use it after hearing or reading about it.
See more: Micro-Influencer Marketing Is the Next Big Thing in Digital Marketing
Conclusion
Thousands of fitness experts, health experts and bodybuilders have gained the trust of many fans on social media and the internet in general. This is great news for any person who wants to enter this industry, but unsure of how they can gain authority among potential fans. By utilizing influencers in the industry, even newcomers can become popular, share their stories and become successful.
Many agencies, such as ProvenSEO, provides an easy way to get in touch with experts in the fitness industries to use in an influencer marketing campaign.